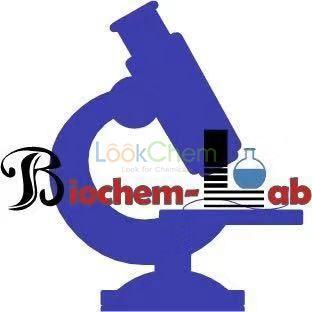 Keywords
12629-01-5 hygetropin exporter
Competitive price 12629-01-5
Top quality 12629-01-5
Quick Details
ProName: Competitive price/Top quality 12629-01...
CasNo: 12629-01-5
Appearance: powder
Application: For body-building growth hormone
DeliveryTime: 2-3 days
PackAge: 10IU/vial, 1g/bag, 5g/bag
Port: any port in china
ProductionCapacity: 100 Kilogram/Month
Purity: 97%-110%
Storage: Keep in dry and cool place
Transportation: express or sea
LimitNum: 10 Gram
Superiority
competitive price/top quality 12629-01-5 hygetropin exporter
competive advantages
1.rich experience
we specialize in this filed for many years,our steriods and hormones exported to all over the world and established long friendly relations of coroperation with them.
2.great quality,purity and favorable
good quality is one of our biggest secert to success;u can get the best quality and service from us.
3.safest and fastest delivery
we have adequate stock so that we can deliver the products with 24 hours as soon as receiving the payment.fast and discreet shipment will be arranged to pass customs.
4.good package
unique ways to ship 10g to 100kg powders to your destination.we offer melting powder into liquid service and ship the liquid in special bottles.
5.great after-sales service
any questions or problems after receiving the product,pls feel free to contact us.problems would be solved immediately.
general comments:
we have professional team for package and shipment.unique ways to ship 10g to 100kg powders at one time to your country.our shipments are by ems,dhl,tnt,fedex,hkems,ups,etc for 25kg,between 25kg-200kg by air,over 200kg by sea.fast and secure shipment could be arranged for customs pass guaranteed.
our company has independent import and export authority,also has the certificate of importing and exporting pharmaceutical materials.at the same time we are developed manufactures with mass stock.
Details
Competitive price/Top quality 12629-01-5 hygetropin exporter
Description:
Human Growth Steroid Hormone is not only one of the most beneficial hormones our body produces, but one of the most sought after in exogenous form. In an exogenous form, Human Growth Steroid Hormone is identical to the naturally produced hormone, and represents not only one of the most beneficial exogenous hormones but one of the most well-tolerated among men and women. Its high level of toleration applies not only to medicinal use but performance enhancement as well.
The use of these STH somatotropic hormone compounds offers the athlete three performance-enhancing effects. STH (somatotropic hormone) has a strong anabolic effect and causes an increased protein synthesis which manifests itself in a muscular hypertrophy (enlargement of muscle cells) and in a muscular hyperplasia (increase of muscle cells.) The latter is very interesting since this increase cannot be obtained by the intake of steroids. This is probably also the reason why STH is called the strongest anabolic hormone. The second effect of STH is its pronounced influence on the burning of fat. It turns more body fat into energy leading to a drastic reduction in fat or allowing the athlete to increase his caloric intake. Third, and often overlooked, is the fact that STH strengthens the connective tissue, tendons, and cartilages which could be one of the main reasons for the significant increase in strength experienced by many athletes. Several bodybuilders and powerlifters report that through the simultaneous intake with steroids STH protects the athlete from injuries while inereasing his strength.
The use of Human Growth Steroid Hormone was first successful in 1958. At this time, Human Growth Steroid Hormone was a pituitary extract; it was directly extracted from the pituitary of human cadavers. In 1985, the U.S. FDA would ban its use. Extracted Human Growth Steroid Hormone had been successful in many treatment plans, but it also proved to carry with it strong unsanitary disadvantages. In fact, pituitary Human Growth Steroid Hormone was linked to CJD, a degenerative brain disorder that is fatal. However, very few fell prey to CDJ, approximately 1% of all users, but this was enough for the FDA to impose a ban.